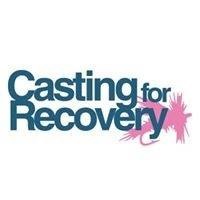 We're all looking forward to the November 15th meeting. The program will be a presentation about Casting for Recovery by Tracy Woods the Indiana Retreat Leader. looking forward to information about Casting for Recovery activities in Indiana and how we might help.
In addition, Wayne Woods will present an information session about the River Watcher organization. Perhaps we may get a bit of information about how the recent gasoline spill has or may effect Clear Creek.
Among the other fun filled events for the evening will be a preview of the Christmas Party raffle item. This is a nifty little locally built rod and reel outfit, stay tuned for details. As always we will have a raffle at the meeting with a nice array of fishing/outdoor stuff. Thanks to Mike for his work on the Raffle.
As usual we will meet at the Legion. Dinner at 6:00 program at 7:00.
The Yellowwood Lake clean-up this Saturday Nov 12 has been cancelled due to weather concerns.
See you all on the 15th,
Tim