The Executive Committee of the Hoosier Fly Fishers, given the uncertainty of our current state of affairs, has decided to cancel the April meeting. We will be having the Annual Auction in May and the Annual Club Picnic in June. Hopefully the one pound bluegills will be hungry then.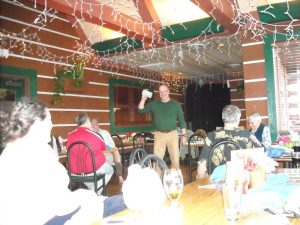 The May meeting will be on the 19th. It will be the Annual Auction with our own Kernal Kevin. Now it looks like we will have plenty of time to gather all our fishing and outdoor related gear together for the sale. Bring money!
The date and time of the June picnic is yet to be determined. We will let you know as soon as it has been established.
Stay safe, Tim